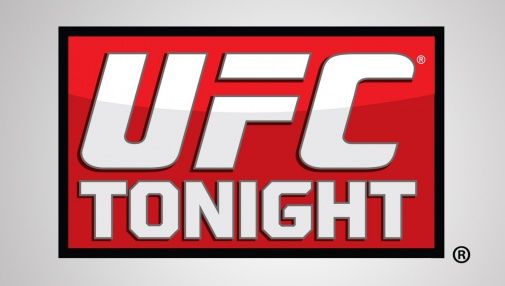 'UFC Tonight' Quotes - Silva: I Want to Suck Sonnen's Blood
On this week's UFC TONIGHT, Kenny Florian and Chael Sonnen preview the upcoming UFC ON FX 8: BELFORT VS. ROCKHOLD. Plus, UFC legend Wanderlei Silva offers a response to Sonnen's recent fight request. Plus, an exclusive interview with UFC Octagon announcer Bruce Buffer. All that and a whole lot more on UFC TONIGHT.
Quote of the Week:
Wanderlei Silva's response to Chael Sonnen, reported by UFC TONIGHT Insider Ariel Helwani: "Wanderlei said that no one's offered him a fight. But he did want to say that 'Jon Jones and Anderson Silva have been too nice to Chael. I want to suck his blood. I want to smell it. Not just fight – I want to hurt him. Chael is a joke, man. He's going to be second forever. He's never going to be first.'"
UFC TONIGHT's Chael Sonnen's response to Silva:
"I think the real breaking news there is that Wanderlei Silva put together a coherent sentence that somebody understood. But I can assure you, Wanderlei, I will not be signing a contract for you to suck on any part of me. I suggest you go to a bath and find yourself."
Sonnen on UFC ON FX 8 main event Vitor Belfort vs. Luke Rockhold:
"First off, you never want to miss Vitor Belfort. He's one of the most explosive fighters in the UFC. He's coming off a huge and impressive win against Michael Bisping. Belfort is as skilled and as nasty as anyone in that division and by a lot. With Rockhold – this is a guy who is a Strikeforce world champion, who has been on quite a roll, he's wanted to get into the UFC, and he's actually the favorite in Vegas odds. But Rockhold has three big things against him: It's the main event, it's in Brazil, and it's his first time in the UFC. He can do it, but he's got to overcome some things."
UFC TONIGHT's Kenny Florian on Belfort vs. Rockhold:
"Rockhold is one of the most consistent competitors out there. He comes from very competitive bloodlines: his dad played in the NBA, his brother is a professional surfer, and I've never seen Luke shocked by anything out there. He's been one of the most consistent fighters in the MMA. Vitor Belfort is who I'm concerned with – when he's on, he's unbeatable. If he's off, anybody can beat him. If Rockhold can get Vitor tired and bring him to the later rounds, Vitor really doesn't have luck with decisions."
Sonnen picks Rockhold to beat Belfort:
"Luke Rockhold is going to hold up to the predictions, but it's going to be tight."
Florian on Ronaldo "Jacare" Souza's ability against Chris Camozzi:
"'Jacare' is an absolute beast. I heard about 'Jacare' back when I was competing in the Brazilian Jiu Jitsu World Championships in Rio. This kid who was a purple belt at the time was submitting everybody. He's done that all the way to the black belt level. He's competed at the world class level for a long time. When he came into the MMA, he was primarily a grappler. I've been most impressed since the Rockhold fight with the development of his striking, he has knockout power, and now he's combining everything together. He's a beast."
Sonnen chooses Camozzi over 'Jacare':
"Chris Camozzi is 6-2 in the UFC and everyone has overlooked him, but you will not come Sunday morning."
UFC TONIGHT Insider Ariel Helwani on who Diego Sanchez wants to fight next:
"Diego Sanchez said he wants to fight at UFC 164 in Milwaukee on August 31. He'd like to fight Josh Thomson. If he can't fight Josh, he wants to fight Nate Diaz at either 155 or 170. If he can't get that, he wants to fight Gilbert Melendez. The UFC hasn't offered him a fight yet."
Helwani on if Mark Hunt will fight on UFC 160:
"He's confident that he'll get his visa. Since the fight is in 11 days, the UFC is looking at backup plans. Those are centered on Roy Nelson. There's going to be a hearing in Nevada on Friday, and both Nelson and Hunt are on the agenda. The UFC asked for Nelson to apply for a license to fight if he has to."
UFC Announcer Bruce Buffer's favorite moment in the Octagon:
"I've probably forgotten more than I can remember because I've done more than 2,500 fights over 17 years. I would say it's UFC 100 when I finally pulled off that 360. That was a very monumental moment in my life."
Buffer on his injury at UFC 129:
"About three days before UFC 129, I rolled my ankle at a poker tournament. At UFC 129, I went in and gave a full show. Then I get to Georges St-Pierre and I was like 'Georges Rush,' and he lunges at me. And I bunny hop back and blew my knee – I gave him the loudest 'Pierre' of his life."
Buffer on fighting Frank Trigg in an elevator:
"Frank and I went into an elevator at the Hard Rock Hotel and Dana White happened to be in the elevator. As soon as Dana gets in, Frank was asking Dana to put him in the Octagon. I'm a watch freak. Dana had this great watch and I stepped in front of Frank to look at the watch and suddenly I get a right hand to my throat. I asked Frank why he hit me and he said, 'What are you going to do about it?' and my old street kicked in. I punched him twice in the stomach and we had a lot of fun for ten floors."
Buffer on why he chose to write the book:
"Many people ask me how I got here. My whole theory of life is that we're all created equal. I just believe that you choose a path, and you should be the best you can be on that path. I weigh you by how good of a person you are, how good you are to the people around you, and how much you try to be the best you can be at the path you choose."
Florian reports on a change in the FOX UFC Saturday card on July 27 in Seattle:
"Jorge Masvidal will fight Michael Chiesa instead of Reza Madadi. Madadi was forced off the card due to a reported visa issue."
Leeann Tweeden reports:
"UFC 165 will take place at the Air Canada Centre in Toronto on September 21, 2013."